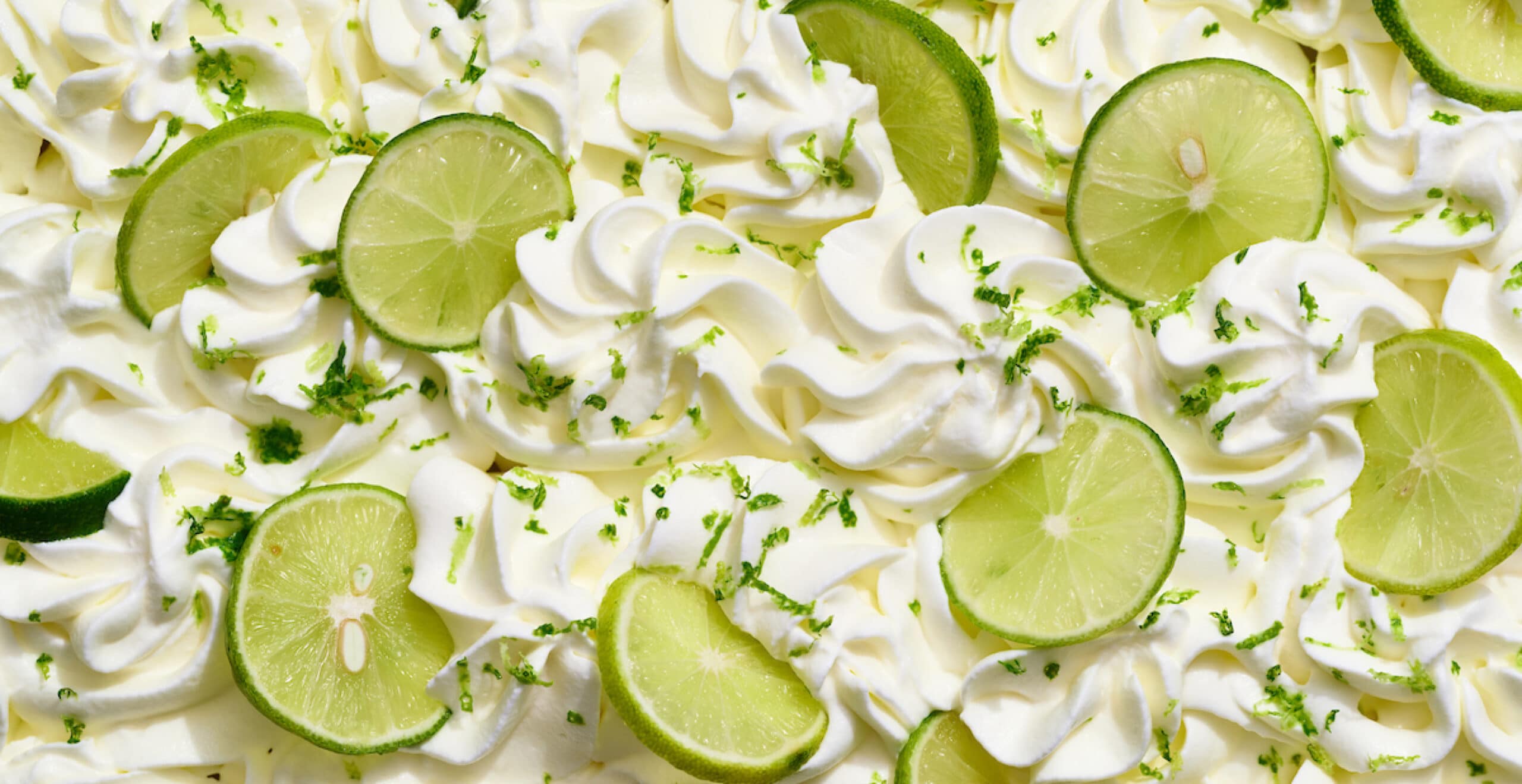 What if you could make a successful career from
food photography and finally do something you LOVE?

Design your dream business combining food and photography that fuels your creativity and your bank account.
Go from spinning your wheels and heading nowhere to taking control and moving your vision forward.
Whether you're an aspiring food photographer or have been in business for a few years, everything you need to grow a thriving food photography business is right here!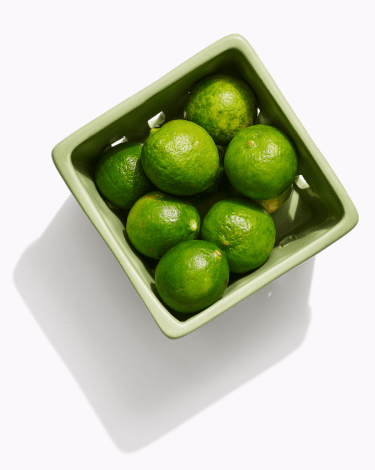 Food photography is one of your passions, and it can also be your ticket to personal and financial freedom.
Even if you:

Can't seem to shake the imposter syndrome

Worry "How the heck can I make money from this?"

Aren't sure if you have something special to offer
You might have said to yourself, "If my photography was better, more people would hire me."
I'm here to tell you that's not true at all.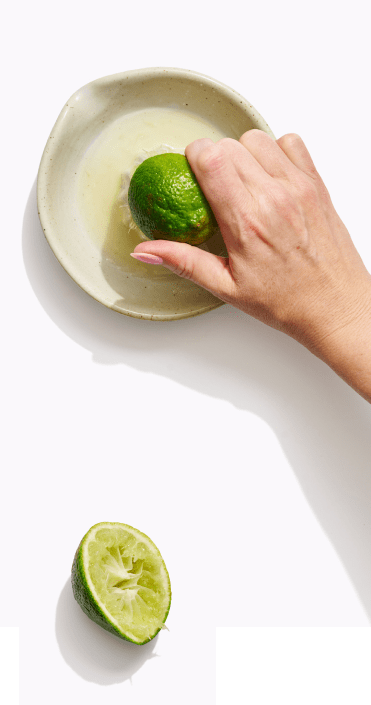 Photography skills are helpful, but the missing ingredient for most photographers who don't make it past the first year is a lack of business skills. Some of those photographers whose work you admire are struggling to make ends meet.

Beautiful photos don't equal money in the bank. Business skills do.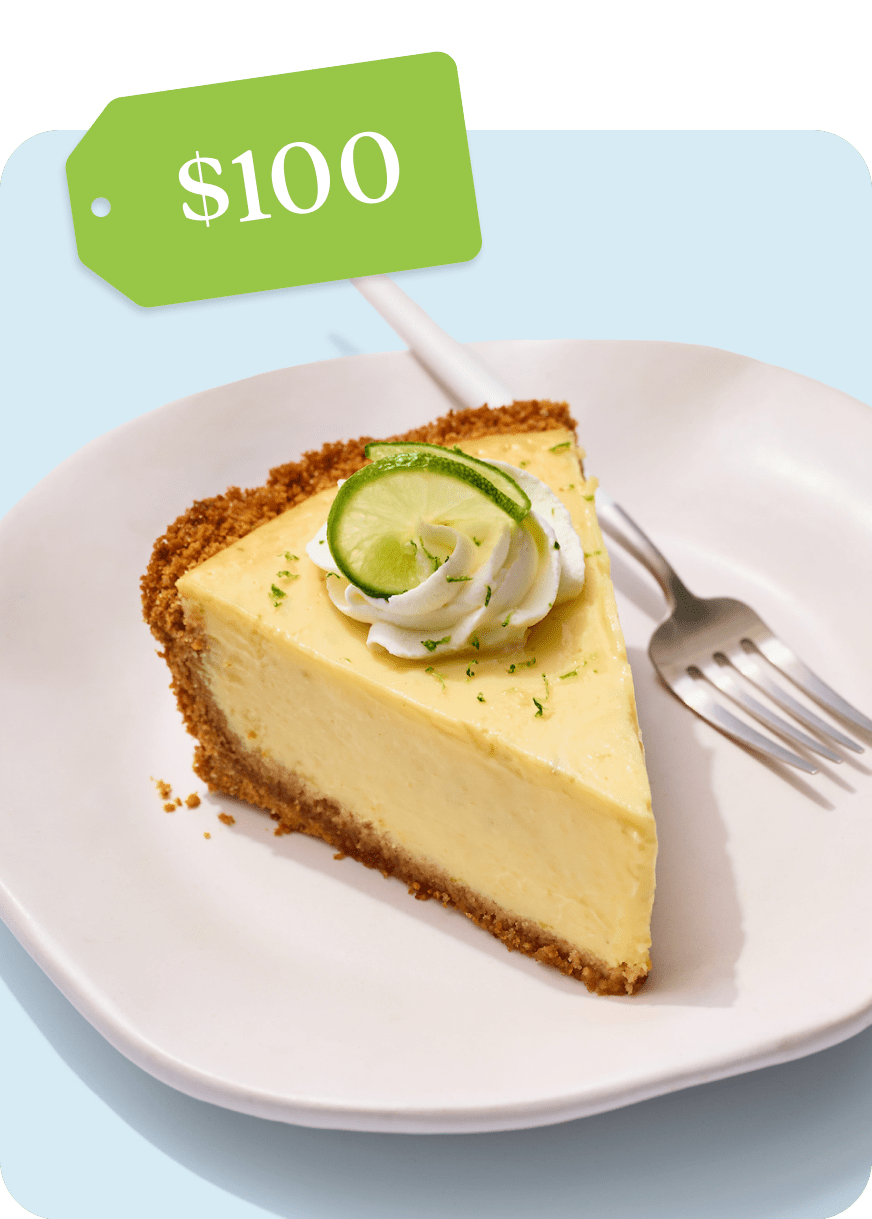 What I charged BEFORE
business skills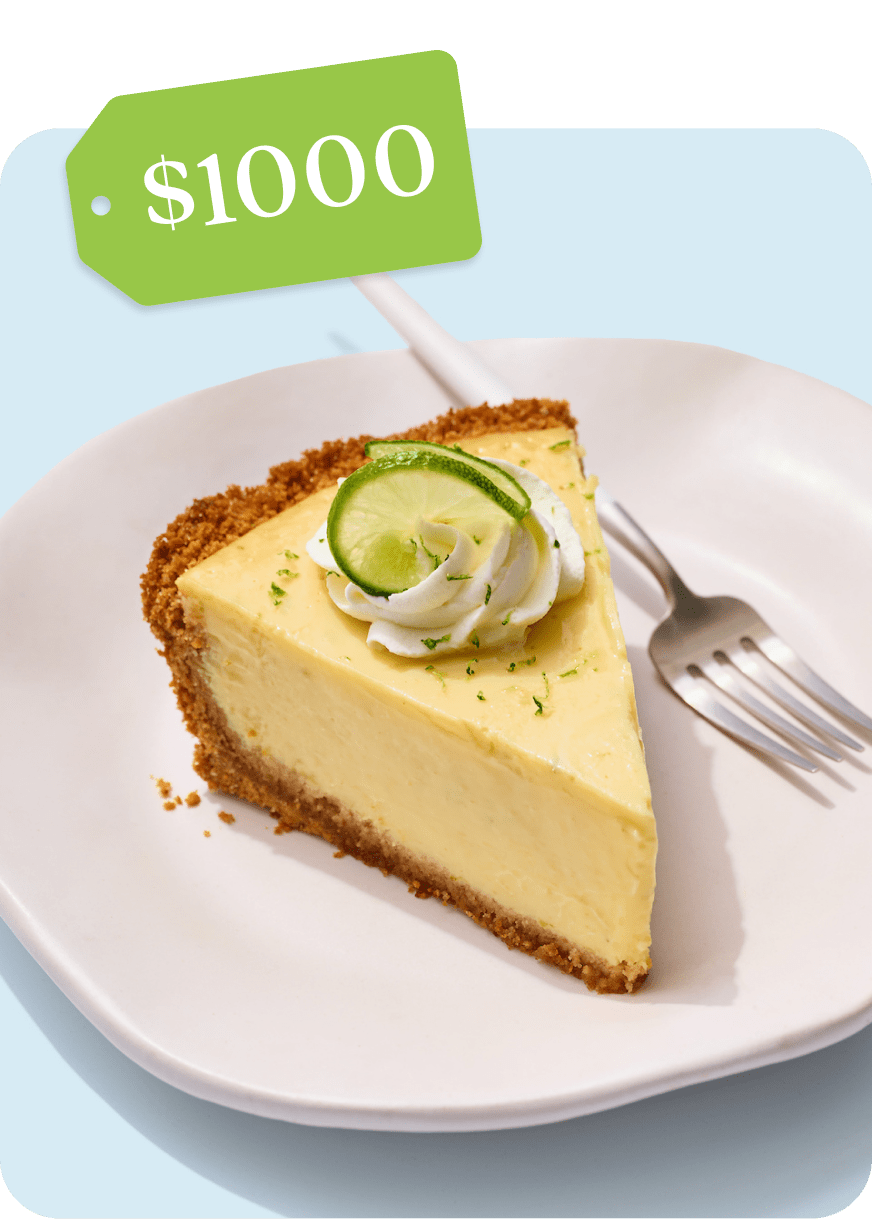 What I charged AFTER
business skills
It's worth repeating.
The secret to any successful photography venture is having a rock-solid understanding of business.
But how? You're already busy honing your creative skills.
Who the heck has time to go to business school?
Trying to figure it out on your own, you might be wondering…
What's the best way to find new, higher-quality clients?
How much time should I invest in social media and marketing?
How do I write a pitch email that gets noticed?
How do I charge enough to make money without scaring clients off?
Where do I concentrate my efforts to be more efficient with my time and energy?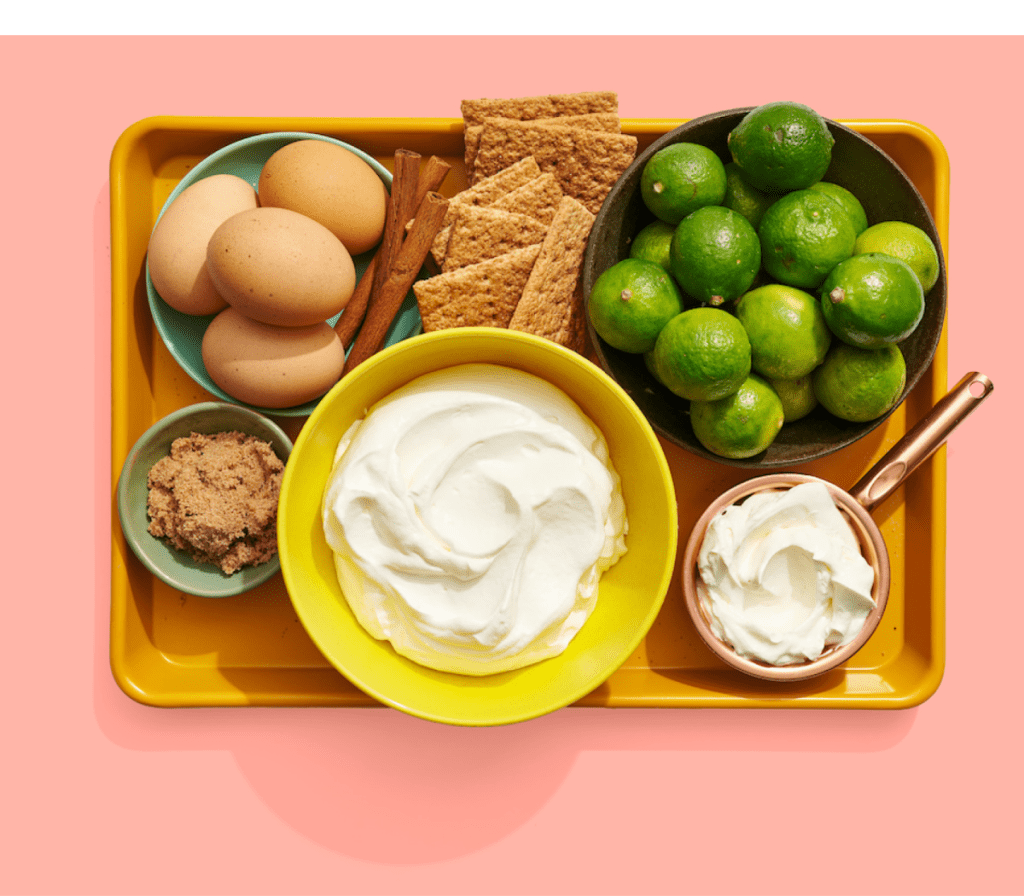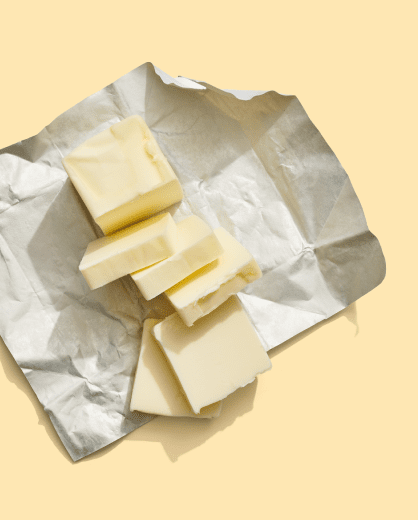 You have that spark of desire to build something really special, but somehow still feel … stalled.
You're understandably sick of agreeing to work with unqualified clients that keep burning you in the process. Not to mention, you're losing time and energy to
soul-sucking gigs that don't fuel you creatively or financially.
Ready to say your final GOODBYE to all of this and have one clear plan that will cover exactly what you need to grow a successful photography business?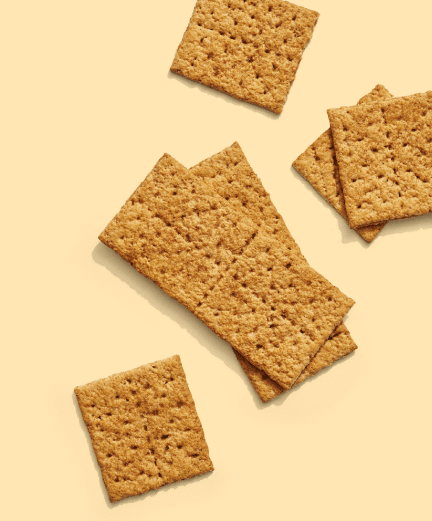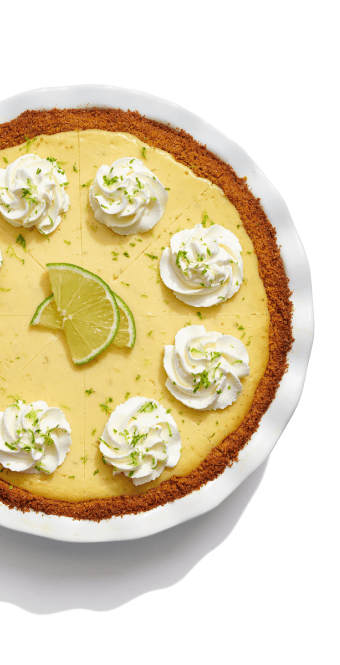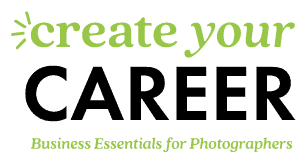 A comprehensive, step-by-step curriculum for making creativity your business.
AKA your blueprint to make the most from your images without spending thousands of dollars on a business degree or piecing it all together by yourself. We'll be right alongside you, cheering you on and helping you navigate the unique challenges of connecting and working with clients.
What You'll Learn
A peek at the curriculum
Unit 01
Getting Started
Every business needs a roadmap. So, let's cut the confusion, and get straight to mapping.
Unit 02
Frame Your Mind
Our business skills are only as powerful as the mindset behind them. Does yours need a tune-up?
Unit 03
Your Unique Value Proposition
No uninspired mission statements here! Dive deep into your purpose and bring out the confident business owner within you.
Unit 04
Marketing Masterplan
I'll show you how you can effectively market your business in as little as 30 minutes a week (seriously!).
Unit 05
Pricing
Photographers often say, "it's complicated" when it comes to figuring out your pricing, but the ambiguity stops here.
Unit 06
THe Real Deal Recipe for Sales
Know what to say and how to get what you want without feeling slimy— even if you don't see yourself as "good at sales."
Unit 07
The Production
Your client signed the contract! Now what? Let's deliver an experience that wows your clients!
Unit 08
Leveling Up
Time to kick things up a notch! This is where you can start to take advantage of the foundation you've set and keep growing.
We'll cover:
Setting the foundation for starting and running a photography business
Addressing self-doubt and hang-ups head on
Creating an actionable marketing plan that can scale up with your business
Proven scripts of exactly what to say in different client situations (including those awkward money conversations)
Pricing for profit, and how to base it upon your own unique needs , geographic location and experience level
The ins and outs of contracts and how to protect your best interests
When and how to navigate licensing (a real money maker)
Best practices for project workflows, from inquiry to image delivery
How to plan a low-stress photoshoot with (and without) clients around
How to keep the relationship going with past clients to open the door for future opportunities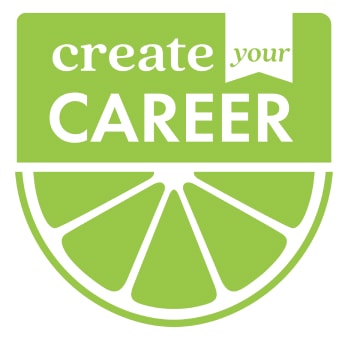 It's a tried and true, easy-to-follow method for building your business, your way.
You already know how magical food and photography are together. We're here to add business savvy to the mix, because that's when some real alchemy happens.
With this triple threat, you'll be able to prove it to yourself and to everyone else that you're able to turn your passion into something meaningful and sustainable.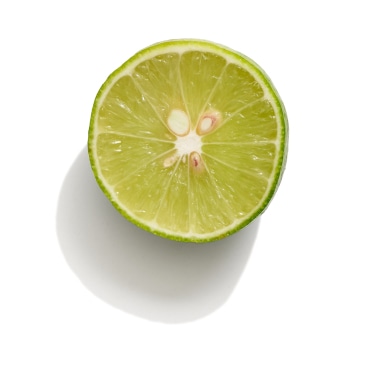 We baked in:
70+
detailed Lessons available on demand
30+
proven scripts, templates & activities
16
week action plan for accountability

1
amazing & inclusive community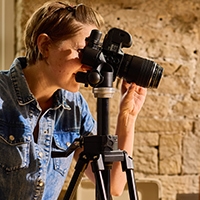 "Joanie helped me go from expensive hobby to money making enterprise."
Nancy Anne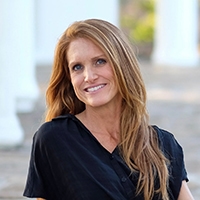 "Since taking Joanie's courses I've seen my food photo gigs go from $300 per day to $4,000 per day!"
Megan Morello

What's included:

8 in-depth units with easy-to-consume lessons so you can immediately get to work on your dream business.

Worksheets, guides, and business templates that will simplify everything from pitching to project completion.

Our Conversation Starter Cheat Sheet to know exactly what to say when meeting new people.

Our No Sweat Social Templates for making Instagram a better, more useful business tool.

The Real Deal Recipe for Sales – a proven model based on human psychology for effectively moving someone from inquiry to signed contract. Includes a customizable script, so you can speak with confidence and secure premium rates.

A team of Support Specialists from The Bite Shot, ready and waiting to answer your most burning business questions.
In other words…it's the most robust business education you're going to find in the food photography industry, period!

Explore the Curriculum
I've got all the ingredients for your success right here…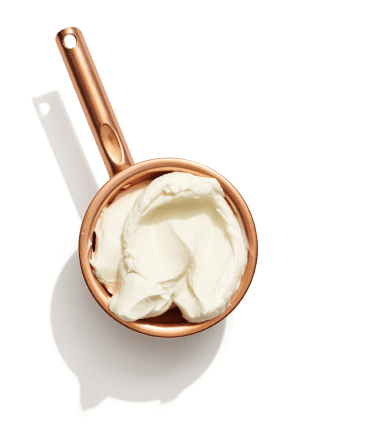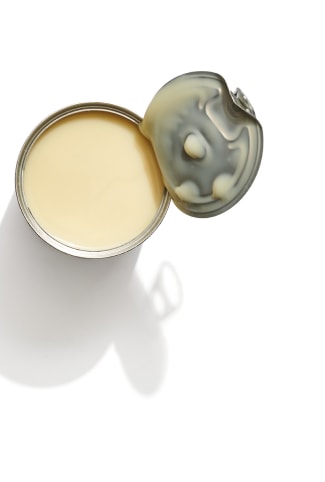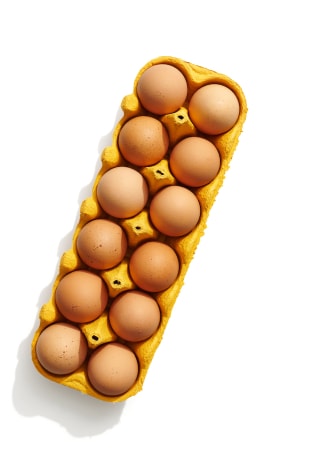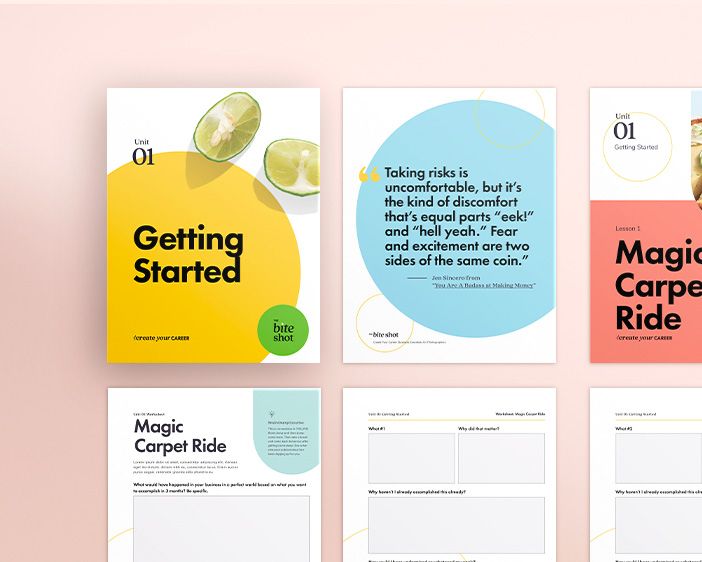 Unit 1
Getting Started
We'll Cover:
The not-so-sexy, but vital elements of actually starting a business. LLC, what?! Bookkeeping who?! You'll understand the steps you need to take on the backend so you won't have to play catch-up later.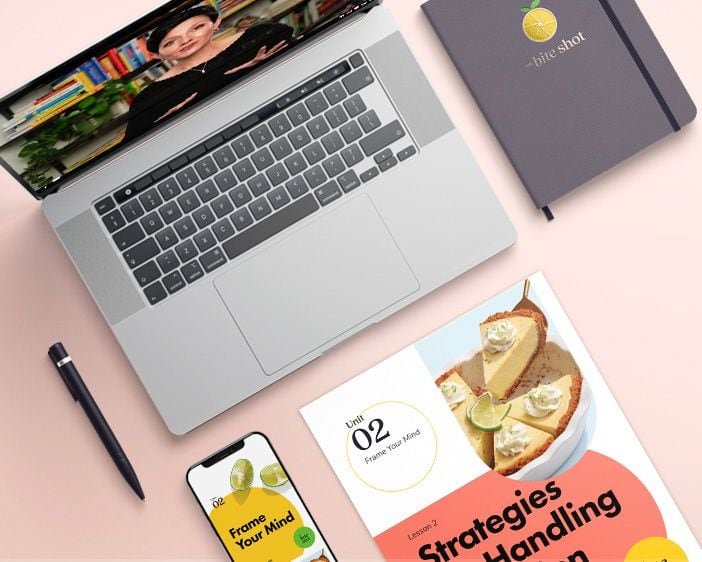 Unit 2
Frame Your Mind
This unit guides you through:
Managing limiting beliefs that can hold you back from becoming the in-demand food photographer you envision yourself to be.
Bouncing back in the face of rejection (and how it can be useful!)
How to cultivate habits that take care of your body and mind, so burnout doesn't get the best of you.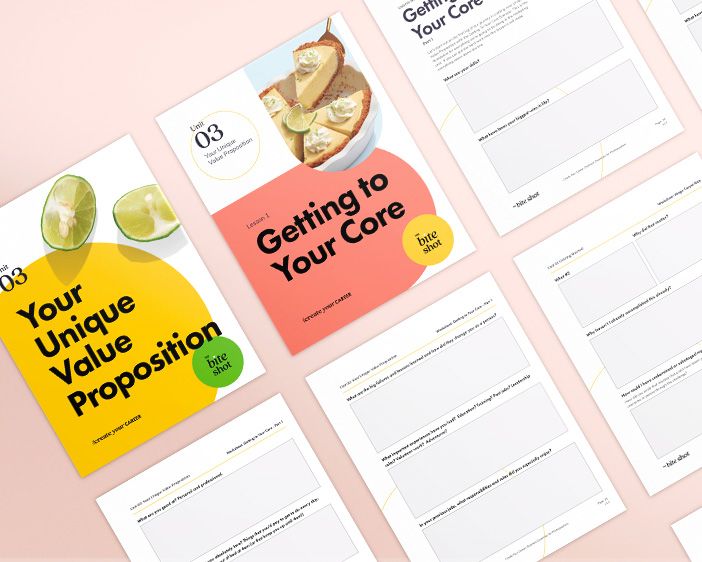 Unit 3
Your Unique Value Proposition
These resources are designed to…
Help you get to know yourself better so you can pinpoint what motivates you most.
Learn how to communicate your value to your dream clients.
Set your sights on the right clients for you. You'll know exactly who you want to work with, what they desire, and how to land them.
Reveal how you can run your business in your own unique way.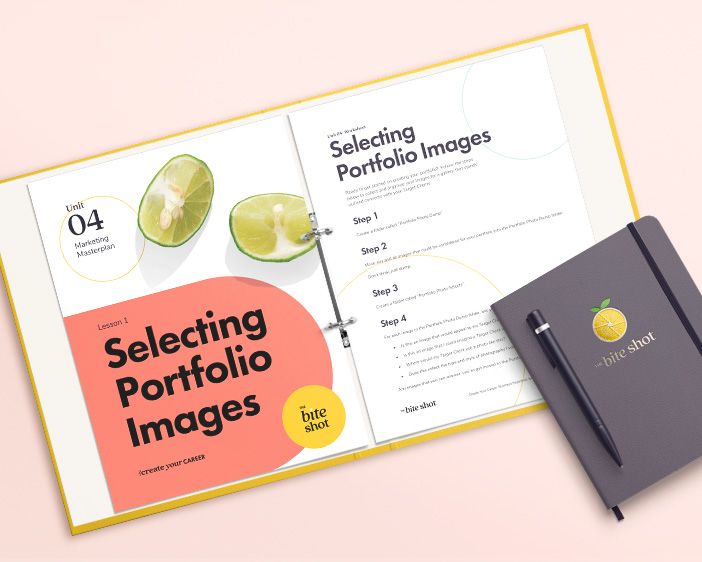 Unit 4
Marketing Masterplan
In this plan we lay out:
A weekly marketing roadmap you can tailor to your current stage and scale as you grow.
Best practices for social media that have zero to do with follower counts, and everything to do with relationship building.
Email templates so you know exactly what to say to catch the attention of the magazines, brands, publishers, and restaurants you're dying to shoot for.
Clear must-haves for your website (with real life examples for inspiration).
A full start-to-finish process for selecting and organizing portfolio images so you can feel confident in the website you're sharing with potential clients.
AND, the secret sauce of photography marketing for a steady stream of new work.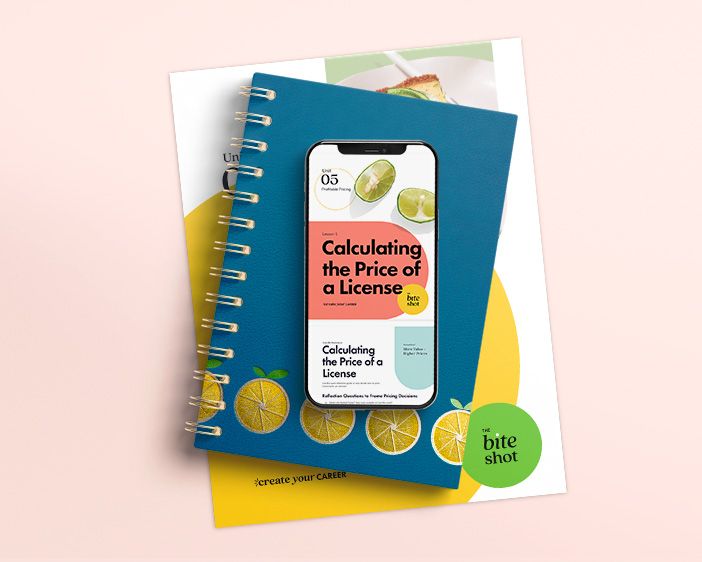 Unit 5
Pricing
You'll learn:
How to confidently create your own estimates knowing you're here for profit. No more wondering if you're charging your worth.
Quickly calculate your fees and expenses with our Profitable Pricing Calculator so that you can know what to charge for a project in 20 minutes instead of taking hours.
A straightforward method for licensing your work and for communicating that value to clients.
Real world sample estimates for working with brands, restaurants, small businesses, magazines, cookbooks and bloggers. Examples of calculating influencer rates, too!
How to have that conversation with a previous client about raising your rates.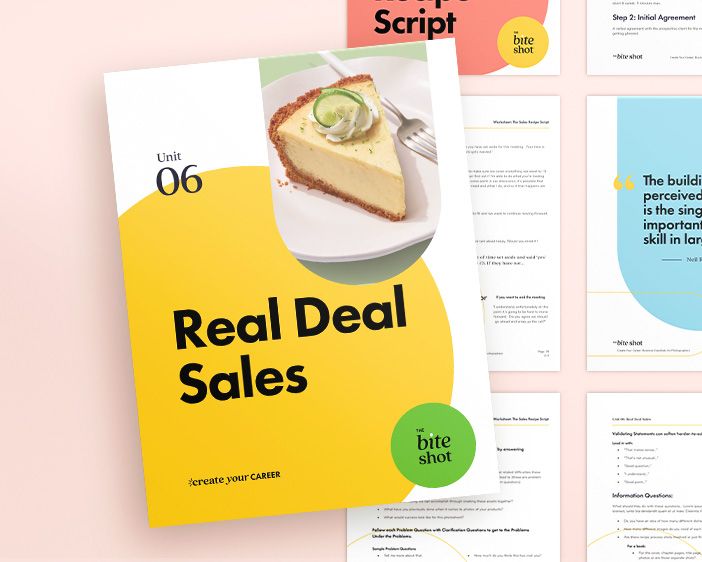 Unit 6
The Real Deal Recipe for Sales
With this system, you'll be able to:
Follow a proven script to better connect with dream clients and avoid getting ghosted.
Confidently talk about money and prevent wasting time with prospective clients who aren't serious about your services.
Plan for negotiation and maximize your profits so you're not leaving money on the table.
BONUS: The proposal template that gets prospective clients to respond with "We're ready to book!"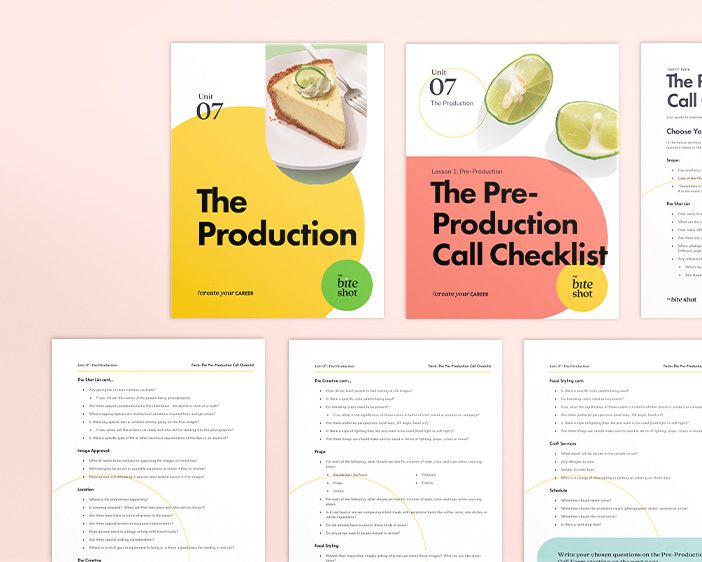 Unit 7
The Production
This includes:
My Client Onboarding communications to make the entire process as smooth as butter.
A Pre-Production Meeting Agenda, so there are no lingering questions between you and the client.
The Final Prep Checklist I use to eliminate the potential for needing to re-shoot a job.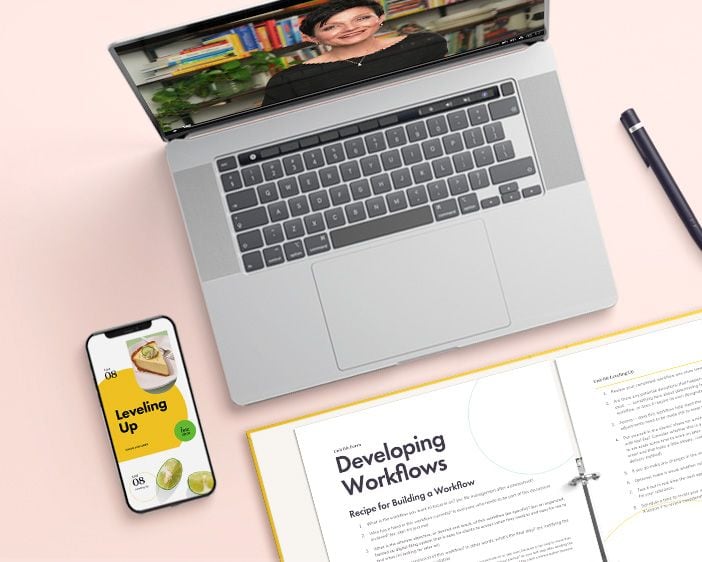 Unit 8
Leveling Up
We get into:
Best practices for storing your digital assets and maintaining backups.
How to set up clear communication with clients who won't be joining you on set.
The important nuances of bigger clients and working with ad agencies.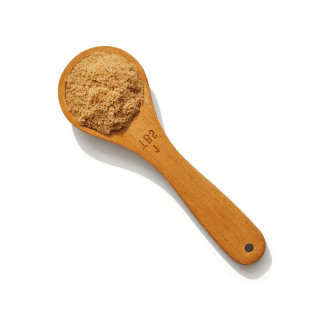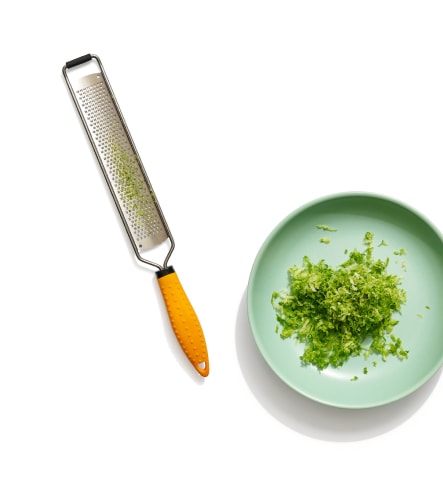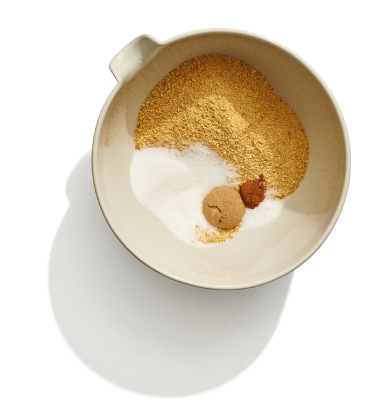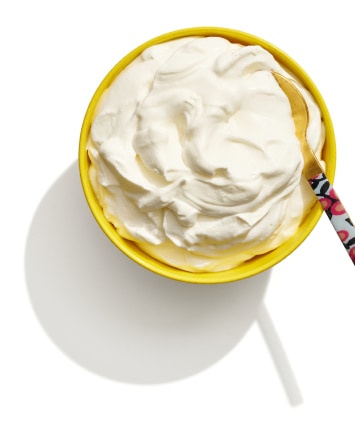 You'll also receive this
Juicy BONUS!
The Resources Vault
The course comes with a vast Resources Vault of the essential tools, softwares and services that creative business owners use to run their operations. If you want to research things like website hosting, data storage, insurance, payment solutions, printers, Client Relationship Management (CRM) systems, photo delivery platforms, social media tools, time-tracking apps, and so much more we have already done the work for you! You can find it all in one place: the Resources Vault.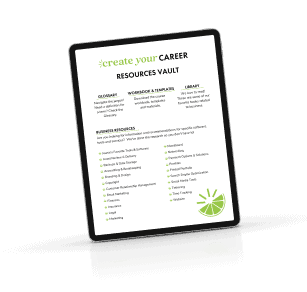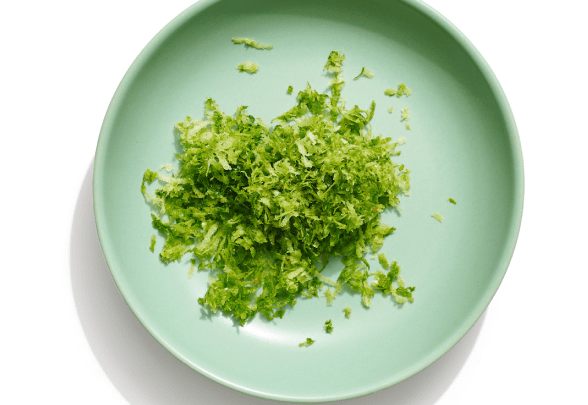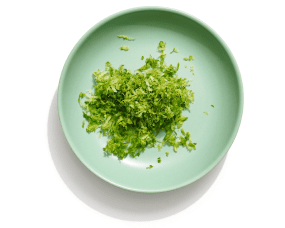 Lifetime Access.


You will have access to all future additions & updates at no extra cost.
By the end of the program,
You'll have gained
By the end of the program,
You'll have gained
A fulfilling creative business that will support you for years to come
The knowledge of how to find the right clients who value your craft and pay you well
The confidence to navigate tricky client convos
Money making strategies that get you excited about each project you do
Efficient systems in place to keep everything moving forward on time
Professional skills that wow your clients at every project milestone
A group of like minded friends and colleagues that help you continue to grow!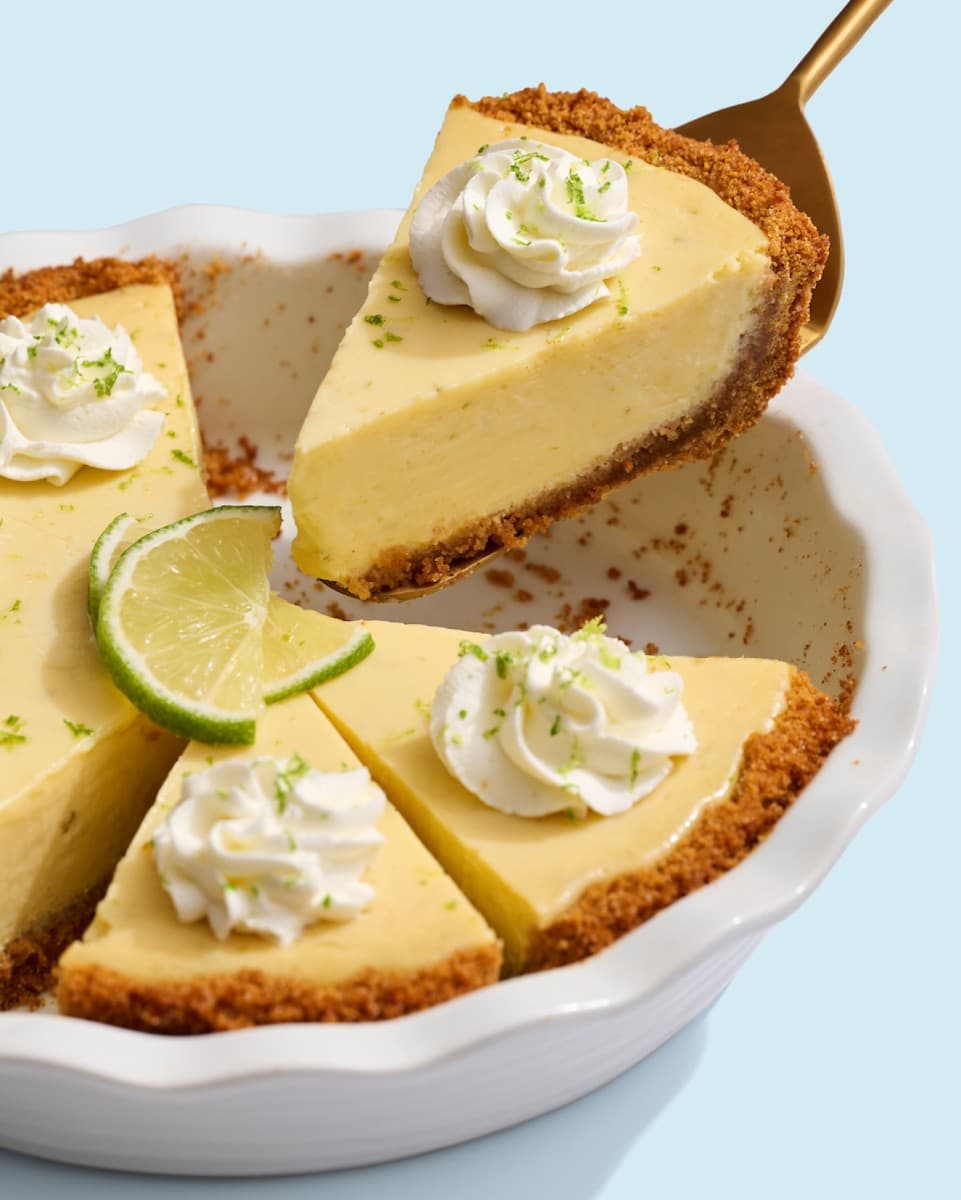 Let's get real.
Googling "how to start a food photography business" is just not going to cut it. You might find a few helpful articles, but fast-forward to your next project and you'll likely feel empty-handed and even more confused.

We get it!

Your business questions are complex and you need in-depth answers and support.
That's why we've made a best-in-class course to tackle them head-on.
You'll be energized and empowered knowing you're running your business efficiently and
start seeing your hard work pay off with signed clients who pay well!
Consider this course
your comprehensive guide to becoming the business owner you've always wanted to be.
"It's impossible to describe the infinite return on investment of Joanie's educational offerings."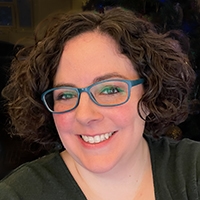 VICTORIA JEMPTY
All the Goods.
None of the Risk.

If you sign up for the course and find it's not for you, let us know in the first 30 days.
We'll happily refund you, no questions asked.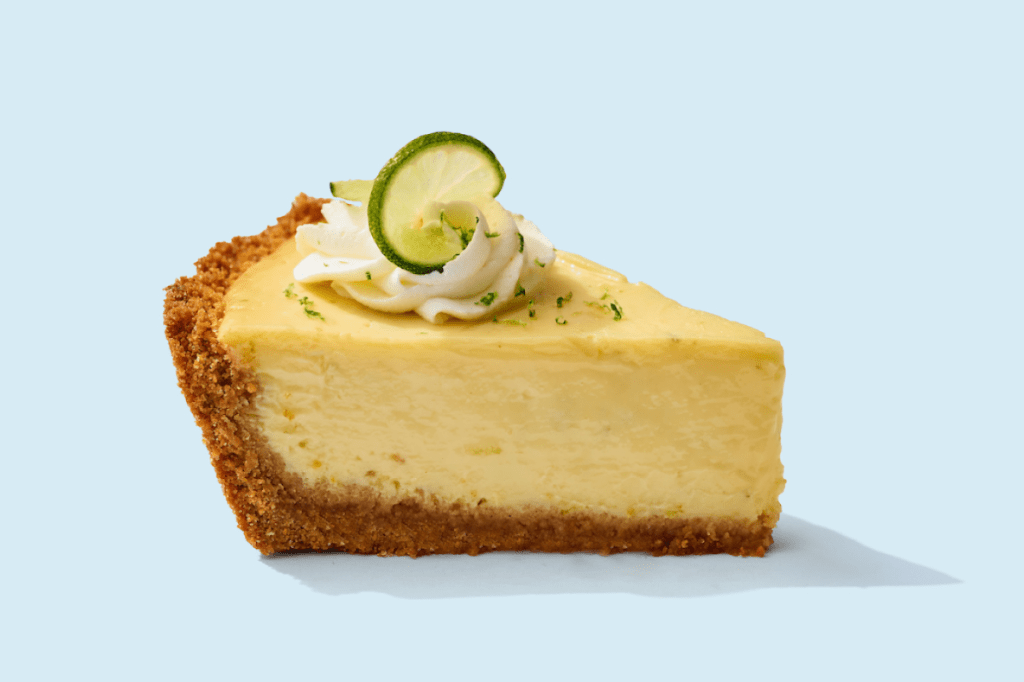 Hi, I'm Joanie!
Owner of The Bite Shot, previous Sales Manager, and your course instructor.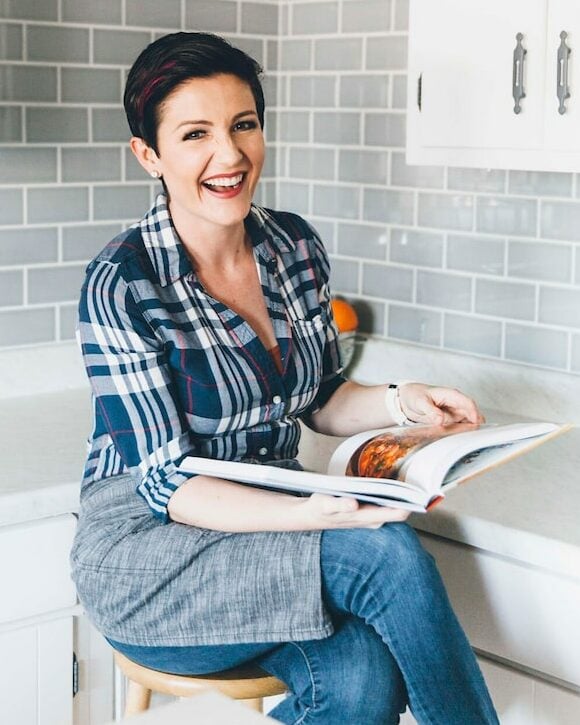 Hi, I'm Joanie!
Owner of The Bite Shot, former Sales Manager, and your course instructor.
As a commercial food photographer and content creator, I know what it takes for you and your camera to make a profitable career. I also know how overwhelming it feels when you're first getting started. I've been there! I get it.
I hear from folks almost every day who desperately want to live out their creative dreams and build a business that provides them with financial and personal freedom. Maybe that's you, too!
You started doing food photography because you love it. But building an actual business out of your passion takes something other than camera skills. It takes a solid understanding of business!
I created this course with the goal of giving you all the tools and support you need to get your business growing. Learn how to book clients, get paid what you deserve, and run your business efficiently, all in one place!
This is the exact process I've refined to go from $100 per gig to an average of $7k+ per shoot. That income is what's allowed me to get back to what I love most — being creative. And you can do it too!
Dedicate yourself to this process, and you'll find that you actually don't have to work more hours to make more money. You'll gain the free time you've been craving to pursue other passion projects, focus on your family, or…just take a nap!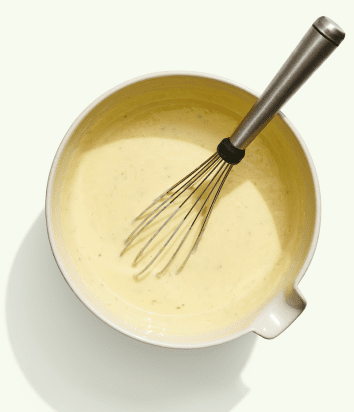 Can I be honest, though?
This isn't a get-rich-quick scheme.
Yes, this will fast-track your business growth, but it still requires time, effort, and personal investment. It's not easy but that comes with the territory for anything worth doing.
And you won't be going it alone. I'll be here (with The Bite Shot Support Team and Community, too!) to guide you every step of the way.
as seen on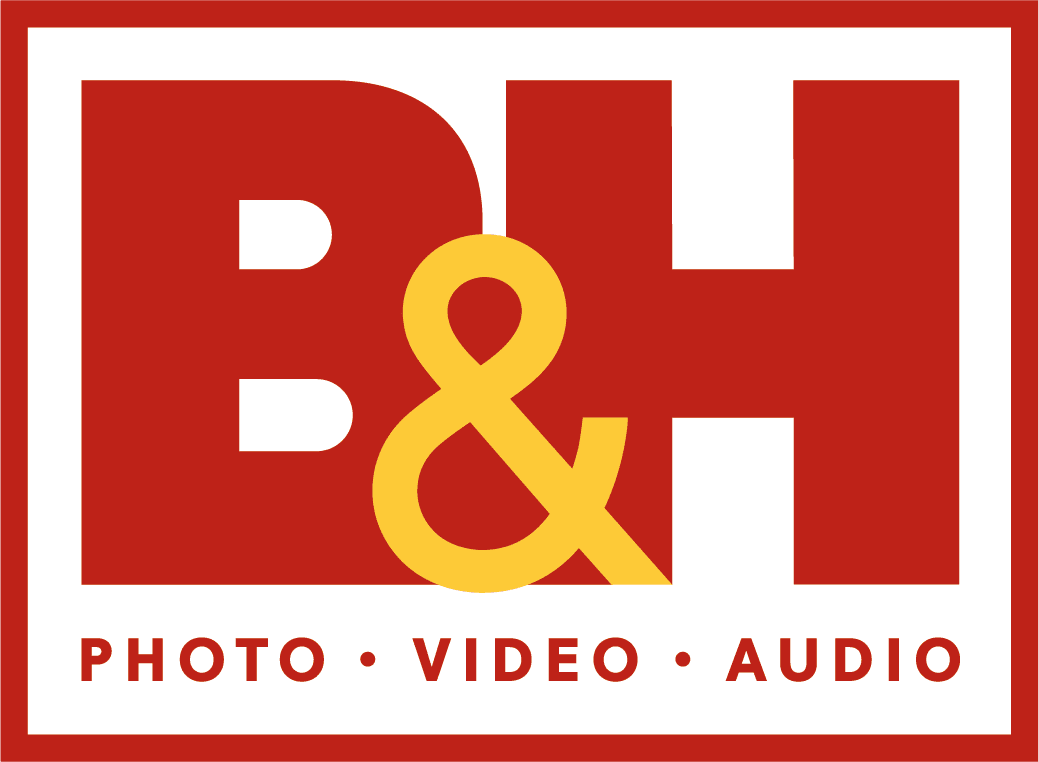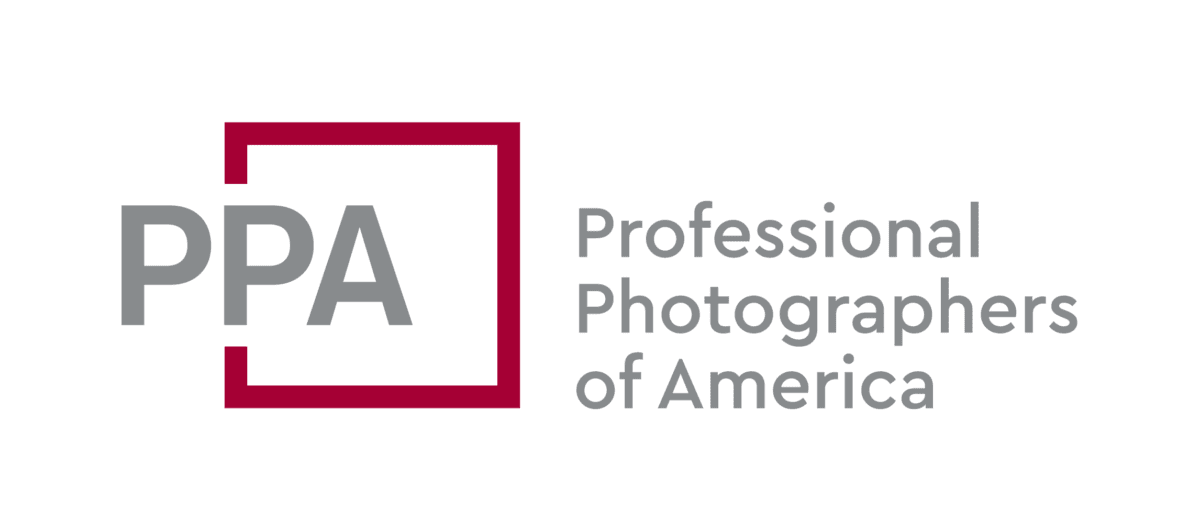 You've come so far on this journey and you're on the right path. I'll show you how to get to the next level with the sales and business knowledge to go pro.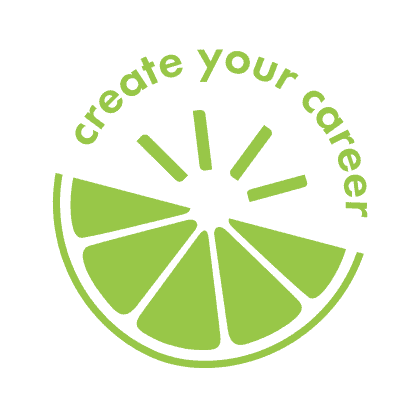 Have a few additional questions before joining?
How long will I have access to the materials?
You get lifetime access. Go at your own pace and come back to the materials anytime!
How long does it take to go through the course?
Create Your Career was designed to be comprehensive. While that's good news if you're tired of figuring it out on your own, this does mean there's TONS of information inside, including 16+ hours worth of video content alone! As a result, we've intentionally built the course in a way that is easy to navigate and digest. Plus, lifetime access means you can go at your preferred pace while revisiting information at any time.

For an expedited experience, you can follow our provided 16-Week Action Plan. To stick to this timeline, be prepared to spend between 2-5 hours per week. We guarantee it will be time well spent!
What is the format of the course?
It's broken down into 8 units all of which include detailed video lessons. There are also customizable templates ready to use right away with your clients (whether they're your first or five hundredth client), along with other downloadable cheat sheets and guides that you can save directly on your phone.
What if I just started food photography?
You're in the right place! This is a great way to set a solid foundation. Some of the lessons are specifically for newer photographers, addressing the sometimes scary or overwhelming parts of getting started.
What if I've been in business a long time but I'm having trouble leveling up?
We've got you! Our unique sales approach will help you increase your prices and income, plus our workflows and operations unit will uncover tons of opportunities for efficiency to save you time and money.
Is this course only for food photographers?
Nope! Though most of the examples provided are based on food photography, the lessons and concepts are transferable across all other commercial and editorial photography genres (lifestyle, fashion, architecture) as well as for other working artists like content creators, videographers, animators, graphic designers, and illustrators.
How do I get access to the course?
When you sign up you will receive a welcome email that contains the instructions for adding the course to your profile. All of our educational resources and community are in one place!
what kind of access will i have to joanie herself?
In addition to hosting monthly office hours, Joanie is also active in the community on a weekday basis. She answers your questions right alongside other members of The Bite Shot Team who have expertise in running creative businesses.
Does this course include instruction on lighting techniques, composition, camera settings or styling?
No, this course does not include any food or photography instruction. However, we are hosting a special food styling workshop as part of the Pay In Full bonus!
Is this course geared toward photographers in the US only?
It's geared toward food photographers in the US, Canada, UK, Europe and Australia based on the background and experience of your instructor and Support Team. However, we have had creatives across the globe apply these lessons with success.
Do the course lessons include captions?
All of the videos include closed captions in English.
What if I buy the course and I find it's not a fit for me?
We offer a 30-day money-back guarantee. If you are unhappy with the course for any reason, email us within the first 30 days after purchase, and we will issue you a refund.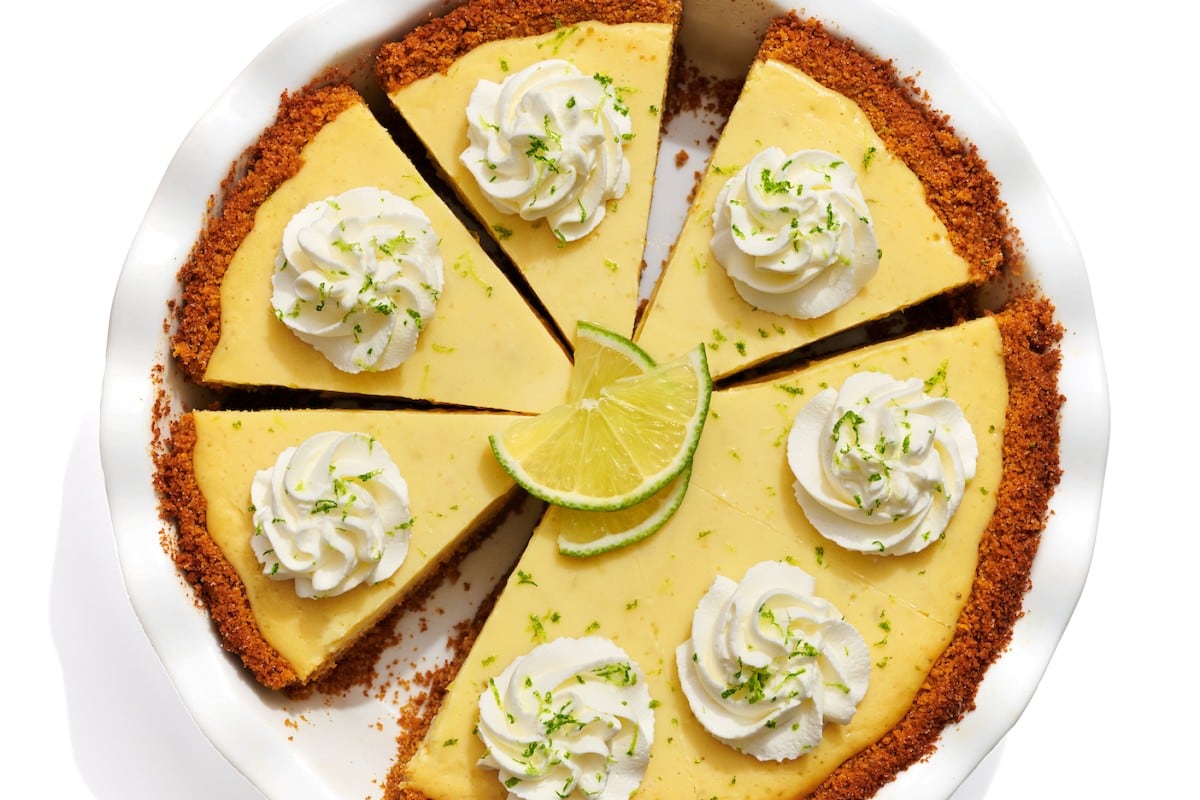 Fast forward to future you.
I can't wait to celebrate your food photography successes!
I live for receiving messages like these from people I've coached:
"I landed my first job thanks to your marketing strategies!!"
"I negotiated my first five figure deal because of what I learned!"
"I was able to afford to buy my first house because of what you taught me."
"My husband and I are successfully running our own photography
business and we couldn't have done it without you."
I want all of this for YOU. I left nothing out, so that future you can tell people,
"My photography business is everything I dreamed it could be."
This is what's waiting for you when you enroll below!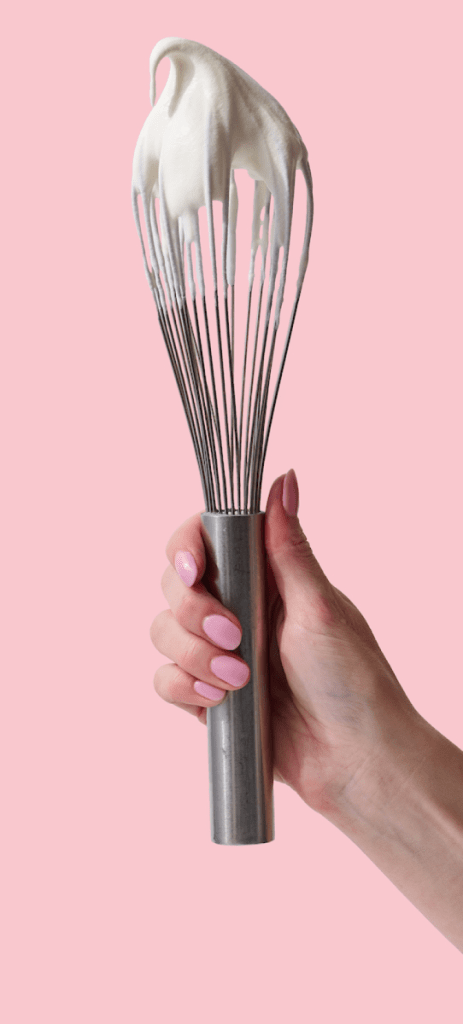 Our lowest price ever!
In fairness to those who have previously enrolled, we never discount our courses.
The price today is the lowest it will ever be. The price goes up as new material is added.
Enroll Today
at our lowest price ever!
---
8 in depth units WITH 70+ easy to digest lessons
Interactive Workbook
30+ Proven Scripts & Templates
ACCESS TO THE Resources Vault
a WELCOMING Community WITH Dedicated Support Specialists
a 16 Week Action Plan
PAY in FULL – Save $398
$1990
one time
payment
12-month Payment plan
$199
PER Month
For 12 Months
Always Risk Free.
If you sign up for the course and find it's not for you, let us know in the first 30 days.
We'll happily refund you, no questions asked.
Who this course is for:


Photographers who want to work with businesses including brands, magazines, cookbooks, bloggers, restaurants and advertising agencies.
Content creators who want to add a profitable revenue stream to their efforts.
Photographers who want to beef up their marketing and sales skills to get ahead.
Anyone with a phone or a pro camera who enjoys taking photos of food and sees themselves taking it to the next level.
People who value relationships and doing business from a place of integrity and connection.
Who this course is NOT for:


Photographers who want to earn money from wedding, newborn, family portraits or other consumer photography services.
Photographers looking for technical or creative instruction.
Established photographers who are successfully working full time and have a firm grasp of sales and production for commercial clients.
Content creators who want to learn how to be an influencer. There is information about influencer rates but we won't be providing any insights or strategies for building an audience.
Anyone looking for a get-rich-quick scheme.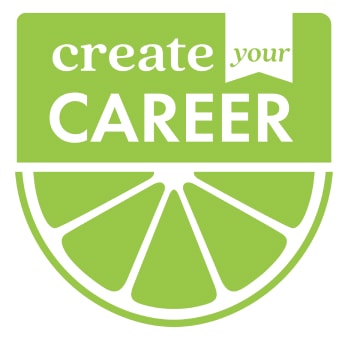 A Final Invitation
Your dream job, it's worth it. You are worth it. And you can do it. With Create Your Career, I'm going to show you exactly how to do it.
Join us, and watch your creative business grow.
Still have questions? We're happy to help! Get in touch!