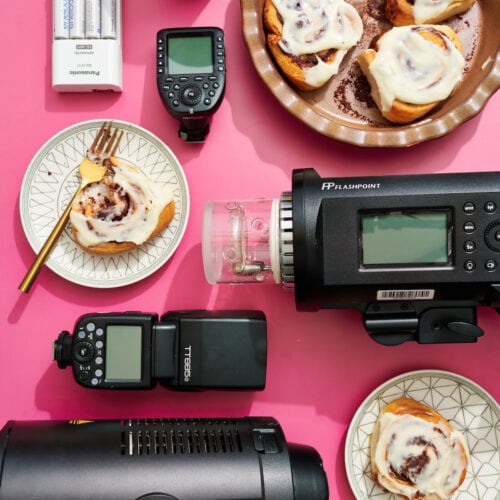 We recently received a question in the Bite Shot Community about recommendations for the best gear bags. Just like any photography-related purchase, there's no one-size-fits-all solution when it comes to bags. So we polled the audience and received some great tips!
Key Considerations for Gear Bags
These are the primary considerations as you research different brands and models:
Size. Are you looking for something small and compact that holds your camera, a lens or two, a speedlight, and a laptop? Or do you need something that can hold a studio's worth of lights, stands, and tripods?
Portability. Are you on the go in a big city and taking public transit and need a simple backpack solution? Or are you traveling in a large vehicle with plenty of space and having a team that can help you schlep your gear from the car to the set?
Durability. Are you looking for something that is soft, and comfortable and that you'll always be physically carrying yourself? Or do you need something rugged that can survive being shipped or being checked as luggage on a flight?
Budget. There is a wide range of prices for bags and by no means is the list provided here exhaustive. So if you see a style you like in this post and it's out of your price range, see if there are other less expensive versions of that same bag somewhere else. Granted, good quality, long-lasting bags won't be cheap, but also if you're not regularly traveling with your gear and only using your bag a few times a year, you might not need something that's super hardcore.
Best Brands
When we heard from The Bite Shot community, several brands came up time and again as reliable top favorites.
Specific Gear Bag Recommendations
Looking for specific bags that folks love? Bear in mind our community is primarily made up of food photographers, so these recommendations might not be as fitting for wedding photographers who might have different needs. They're grouped according to price point.
Under $100
The Caden backpack from Amazon is versatile and can pack a lot of gear into one bag. In addition to customizable compartments, you can also fit your laptop, a small tripod and a water bottle.
The Yorepek Tripod Carrying case is a great option for light stands, tripods, and modifiers. It's considered standard checked luggage so you won't get charged for oversized luggage. It is soft-sided, so don't pack it with breakable things if you're going to check it at the airport.
$100 to $299
The Brevitē Jumper backpack comes in two sizes, so you can go bigger or smaller depending on what you like. It's cute, functional, and machine washable. It's comfortable enough to wear all day and travels well.
Peak Design Everyday backpack is a weatherproof, versatile bag that can fit a lot of gear while still being practical for on-the-go use.
PRVKE Lite from Wandrd is an expandable wonder, able to carry cameras, lenses and small lights, plus a rolltop for extra storage, a laptop sleeve and straps for additional accessories like light stands, small tripods and umbrellas.
The Think Tank Turnstyle is a small sling bag that carries up to one camera, two lenses and a tablet. It's more geared toward event photography use and is perfect in situations when you need quick access to your camera and accessories.
The Think Tank Streetwalker is a favorite if you need to fit a lot of gear in a bag that you can wear. It's backpack style and large enough capacity to fit multiple bodies, lenses, speedlights and small accessories.
The Lyra Backpack from Kamrette is stylish and sleek. It's customizable inside so that you can fit your unique combination of gear snugly inside.
$300 and Over
The 45L from Peak Design is a travel backpack that complies with airline carry-on standards and you can use their packing cubes to customize your bag for your travel needs.
Shimoda offers a Women's collection of outdoor bags designed to maximize comfort for female photographers.
The Tenba Roadie Roller 21 is a roller bag that packs a ton of gear while still complying with most US and International airline carry-on requirements.
The Top Shelf from BevisGear has a unique shelf design so that you can access your gear quickly. It's durable and well-padded to protect your camera and lenses.
The Vanguard Alta Fly 55T Roller case is great for folks who want something that rolls.  It holds 2 Mirrorless cameras, lenses, batteries, laptop and accessories plus it's sturdy and can be used as carry on luggage on a flight.
The Peter McKinnon Backpack from Nomatic is a multipurpose bag with customizable interior options depending on how many compartments and pieces of gear you need to pack. Nomatic makes quality, durable products specifically suited for outdoor use.
The Production Manager is a BIG roller bag, intended for use by studio photographers needing to transport everything from lights and modifiers to power packs and c-stands. This is a HUGE bag, though, so if you're shorter like me, this one might require an extra set of hands for transporting.
For a similar but not quite as huge version of the Production Manager check out the Logistics Manager by Think Tank.
Do you have a bag you love that's not on the list? We'd love to hear from you at support@thebiteshot.com so we can continue to add to this list!